Regular price
Sale price
$48.00
Unit price
per
Sale
Sold out
Hibiscus, Lemongrass, and Ginger Kombucha kombucha from The Good Brew Company. Brewed and bottled in Australia.
Want some real kombucha?  Taste the authenticity with our hibiscus, lemongrass and ginger kombucha.
Our kombucha is made in Daylesford, Victoria; brewed using natural ingredients and fermentation methods to deliver a delicious and living beverage.  It's a probiotic, a blissful refreshing sparkling burst of love in your mouth.  A potential hangover solution and the world's best mixer in a bottle.
Organic living kombucha (99%) (fermented from pure Daylesford spring water, sugar, green tea and kombucha culture), hibiscus (<1%), lemongrass (<1%), ginger (<1%).
No Nasties - All Natural Ingredients

Bottle Fermented, Truly Living Kombucha

375ml Bottles - Pack of 8, 16 or 24
Shipping Options

FREE Shipping - Free shipping on all orders above $199 throughout Victoria and $18 shipping fee for orders under $199.

Melbourne Metro - we offer same day delivery on orders placed before noon. Deliveries will be made between 2pm - 8pm.

Melbourne Regional - we offer next day delivery between 8am and 5pm for all Melbourne regional orders

Store pick up - you can pick up your juices from our store located at Shop 4, 699 Collins St , Docklands.
View full details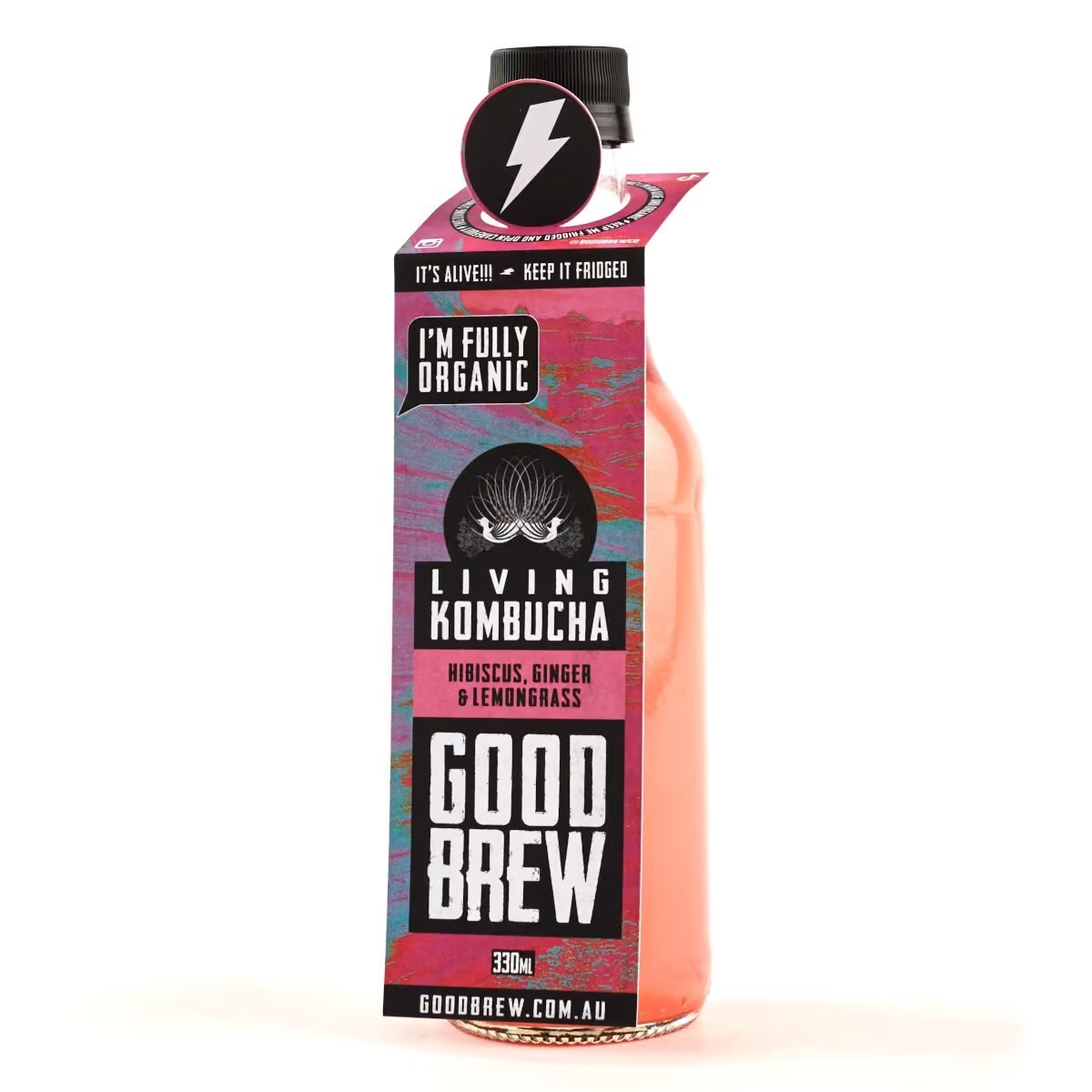 FAQs
How do I get my order?

All of our orders come with cooler bags to maintain a cool temperature while in transit. We have two options; store pick up or delivery via courier.

Delivery - We deliver Sunday - Thursday between 2pm and 8pm for Melbourne metro locations and between 8am and 5pm for regional locations.

If your order was placed before noon you and your delivery is within Melbourne metro, you are eligible for same day delivery.

You will have the option of choosing your delivery date when placing the order.


Shipping is FREE for all orders above $199 and $18 for orders under $199.


Store pick up is free and will require you to pick up from our store at Shop 4, 699 Collins St Docklands between the hours of 8:00am and 3:00pm Monday - Friday.

Each day of juice cleanse includes seven glass bottles, so please note that they are quite heavy. If you're going to pick them up from the store, we recommended having a car close by or asking a friend to help carry them. If you're not sure you can manage, we can always deliver them to work or home.

We do not currently deliver interstate or internationally. Please contact us for regional delivery quotes.
Do you accept returns?

Due to the perishable nature of the products, we cannot accept returns.

If you have encountered the product to be damaged or not in a state to be consumed, please contact our store on 1300 464 729 (1300 GOH RAW) for any further discussion.

Please ensure that you are able to collect and refrigerate the products as soon as they have been delivered to ensure freshness.
Where do you deliver?

We offer shipping throughout Victoria metro and regional.

Victoria metro orders placed before noon are eligible for same day delivery between 2pm - 8pm whereas regional locations will receive next day delivery between 8am and 5pm.

Please ensure you are able to receive your order upon delivery. 
Kombucha
Kombucha "a variety of fermented, lightly effervescent sweetened black or green tea drinks that are commonly intended as functional beverages…" – Wikipedia.
Kombucha is a wild fermented tea with a history of health benefits that have been enjoyed for over 6000 years. While its exact origins are unknown, it is thought Kombucha got its name from a Korean physician called Kombu who healed a Japanese emperor with his soothing medicinal tea, hence the name Kombu-cha (tea).
Kombucha is a symbiotic culture of probiotic yeasts and bacteria cultivated in sweetened green or black tea. Kombucha is a slightly acidulous self carbonated beverage with a low sugar content and jam-packed with beneficial active ingredients including:
Acetic acid which helps form fatty acids "the good fats"
Gluconic acid which has anti-fungal properties and which occurs when bacteria and yeast consume glucose
Lactic acid, which is a diverse group of bacteria most of which naturally occurs as flora within the body, producing beneficial effects such as:
Stimulating the immune system
Alleviating bowel problems
Assisting anti-fungal actions
Promoting cell regeneration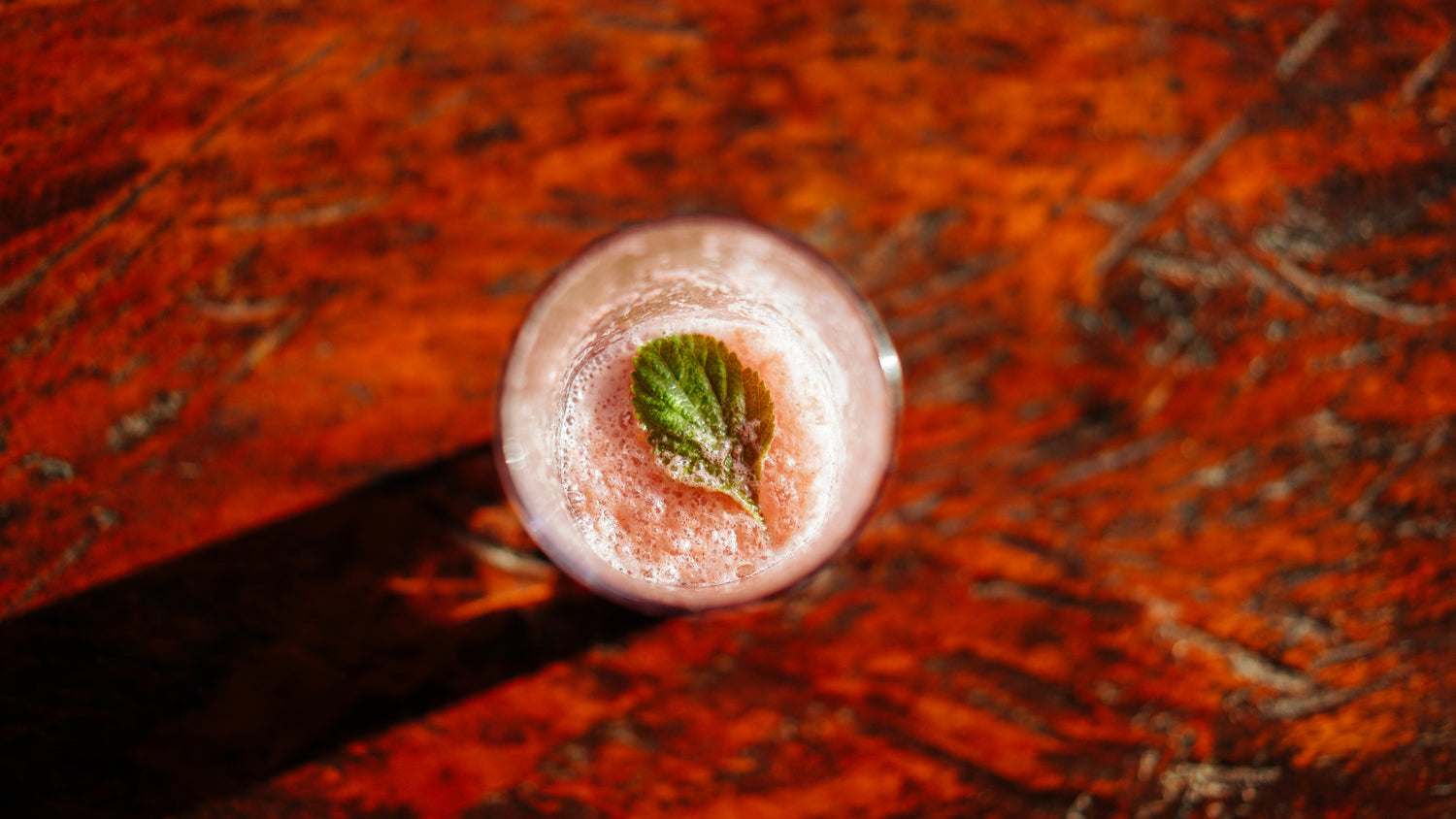 The Difference
We use nothing but the best organic, purest and local-est ingredients we can get our hands on. Kombucha grown forever brewed with organic ingredients and the best Pure spring water fresh from Daylesford, organic green sencha tea, organic oolong tea, organic raw sugar, our ever growing range of infused kombucha include health benefiting natural ingredients such as: Sencha mint, biodynamic apple, chlorophyll, orange blossom oolong, passionflower, organic turmeric, acai, maqui, lavender, purple corn, ginger, hibiscus & lemongrass. 
Our REAL 28 day symbiotic fermentation process produces trace amounts of caffeine and alcohol. NO nasty processing, NO additives.  NO forced carbonation. NO fossil fuels. 100% vegan 
Disclaimer: The information contained here is NOT intended, nor should it be used to diagnose, treat, cure, prevent, or mitigate any disease or condition, consumers should consult a physician or health care professional if illness is suspected. Pregnant/breastfeeding mothers, children and people with known sensitivities should research and consult their health care professional before consumption. 
Our packaging is SOLAR PRINTED on RECYCLED PAPER with VEGAN INK. We also give $5 discount on cases when you return your glass bottles, and $1 off 750mL refills. Help us help the planet by reusing your glass bottles.
We brew on the traditional lands of the Wurundjeri, may we learn to love our land as you do, and agree wholeheartedly that sovereignty was never ceded.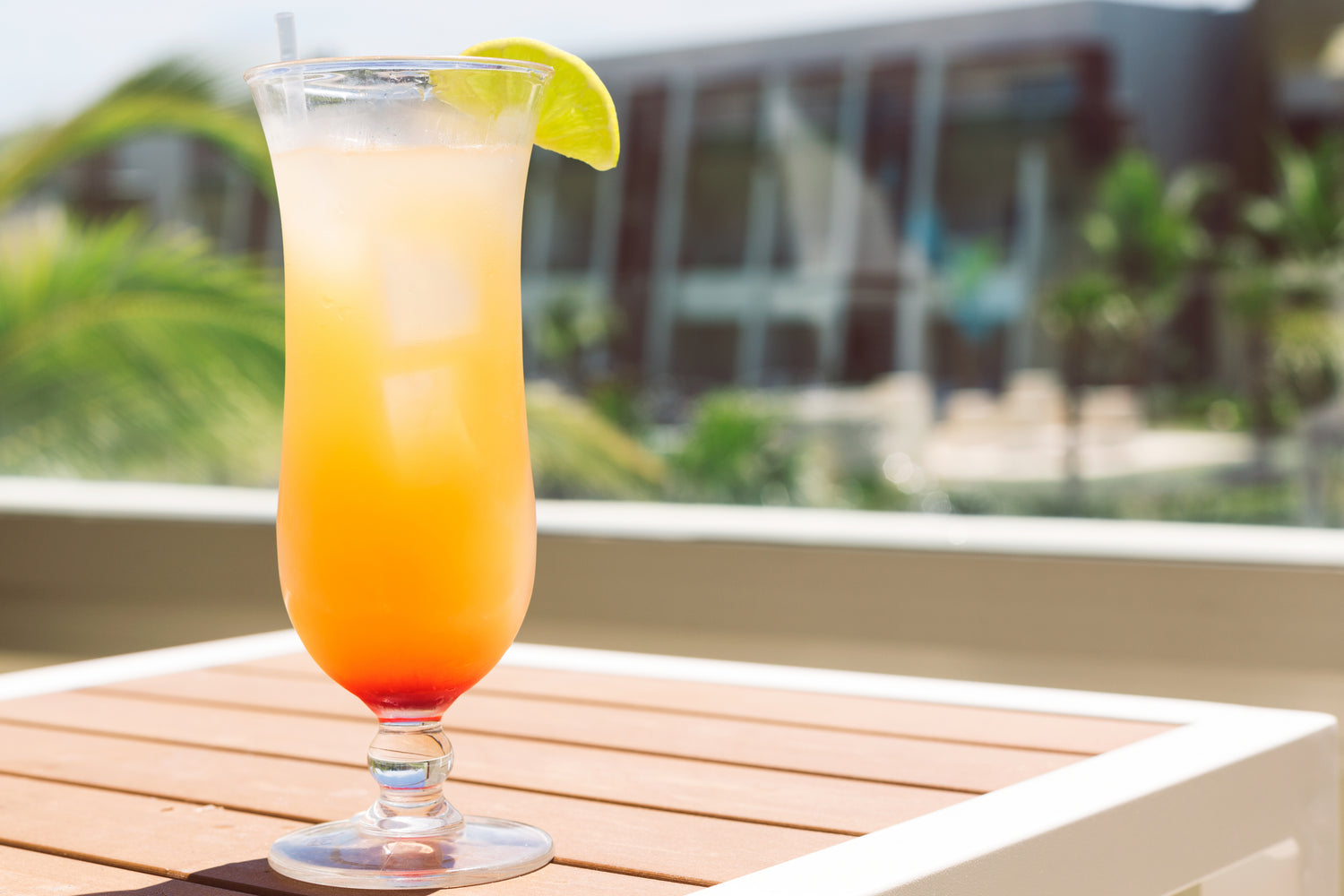 Should I Drink
We love our Kombucha and believe that getting your food to 'work' for your body is where it's at. You are a divine expression of individuality and have a responsibility to take care of the planet that is your body. Kombucha is an old medicine still in scientific infancy. It's important to always touch base with yourself and remember that what's good for one might not be great for another. The body never lies, so listen to it! Deano drinks at least a litre a day!
Keep things simple, pure & organic, healthy gut = healthy mind.